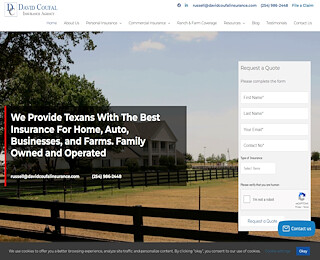 Whether you're just planning on shipping in your car or you've just got a brand new one, consider having your vehicle insured. Auto insurance and its policy could sometimes be mystifying, but it's capable enough to give you the ultimate protection needed to hit the street safely. To rightly do this, what kind of coverage do you need? How are the rates determined? What's required? Well, keep on reading as we give answers to some of your worrisome questions
Which Car Insurance Coverage is Extremely Important?
All car insurance coverage is essential, but the most important of all has to be your state's minimum liability and property damage coverage. Far beyond every other thing, it's vital to maintain car insurance to keep yourself legal to drive. Liability coverage protects you from facing penalties of bills settlement from damages caused when involved in an accident.
Also, this coverage acts as a protection to other drivers on the road from the damage you cause. Let's assume your car insurance policy probably lists liability as bodily injury 20/40. The 20 is the placeholder for the amount paid out for pain, suffering, and medical expenses per person and is valued at $20,000. While the 40 is the placeholder for the sum paid out for medical expenses, pain, and suffering per accident and would be valued at $40,000.
Property damage helps provide coverage for other person's property. In a situation where you hit another person's vehicle or damage government-owned property like a traffic light, your property damage coverage on your car insurance would be responsible for the damages up to your policy limit.
Having this coverage that protects other people's property and medical expenses is crucial for your financial protection. You can eventually get sued for damages without it.
How are insurance rates determined?
Different factors come into consideration when determining an auto insurance premium: driving record, previous coverage, age, and the type of vehicle to be insured. Below, some of the factors used to determine rates for auto insurance are detailed and why they should get noted.
Your past driving record
A car's driving record plays a substantial role in determining an auto insurance premium. If you've previously had any speeding tickets or have filed auto insurance claims, your insurance rate would be higher than a person in which none of these have ever appeared on their record. So, always drive carefully and safely.
Gaps in insurance coverage
Drivers whose auto insurance coverage has gaps are mostly regarded as potentially riskier to insure by auto insurers than drivers who consistently maintain their coverage. To avoid paying high for protecting your ride, avoid having lapses in your coverage, no matter how little.
The Vehicle Type
This factor solely considers your vehicle's worth, coupled with the expenses of repairing or replacing it. Also, cars with a significant score in crash tests usually get lower insurance rates.
Your Resident Location
If you reside in areas with a high theft rate or insurance claims, you might, unfortunately, be paying more for auto insurance to counterbalance these costs. Also, in highly populated areas, auto insurance charges more due to the higher possibility of getting involved in an accident due to congestion.
Your annual mileage
Your annual mileage is also a significant factor, usually considered. Auto-insurer tends to charge car owners with higher annual mileage more for auto insurance because their chance of getting involved in an accident is high, which is due to their frequent driving. Reducing how much you drive can be impossible based on your occupation or location, but trying to combine trips could help in mileage reduction.
You can learn more about other auto insurance coverage, ways to reduce your insurance cost, and even more on auto insurance service by reaching us today. For auto insurance in Temple, Texas, we are always at your service.
Auto Insurance Temple TX