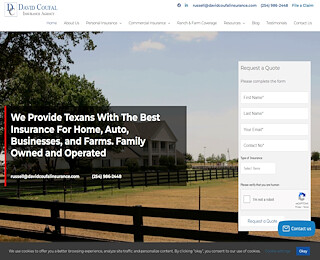 In general, there are several types of insurance out there that can help protect contractors, property owners, and developers as they work through the different phases of a construction project. When it comes to construction insurance in Temple, TX, you will see that some types might be required for most projects. The more you learn about the basics of construction coverage and the kinds of policies offered, the easier it will be to find the right fit for your needs. 
What is Texas Builders Risk Insurance? 
This is construction insurance in Temple, TX, which is also known as course of construction insurance. This specialized type of property insurance coverage will protect buildings that are currently under construction. Such coverage is imperative for protecting you throughout the course of a construction project, but the plans may often be overly complex and sometimes misunderstood. However, when you work with the right construction insurance providers and have a well-structured plan in place, this policy can be extremely beneficial. 
When you have builder's risk insurance coverage, it will help to protect construction projects from damage to property that could happen due to: 
Lightning
Explosions
Fire
Storm damage from flooding, hurricanes, hail, etc.
Hail
Vandalism 
Generally speaking, anyone who has a financial stake in a construction project should have builder's risk insurance in place. Some people who often look into such policies include lenders, property owners, general contractors, subcontractors, and architects. 
What is Construction and Equipment Insurance? 
Essentially speaking, this type of Texas construction insurance is there to help contractors by covering any missing or damaged contracting equipment. This policy can sometimes extend beyond equipment coverage and include smaller tools, borrowed equipment, and even the clothing and equipment of employees. 
When there is a covered loss, the coverage can help pay for debris removal and cleanup after an incident. It could also help cover any losses that may occur due to theft or pay costs for expediting a project that has become off-schedule because of a covered loss. 
Look to David Coufal for Your Commercial Insurance Coverage Needs!
No matter what type of industry you are in or the project you are planning, you need to have the proper amount of coverage. It will also be crucial that you have the right coverage before the start of the project. This means having a policy in place and ready to go before any tools, materials, or equipment gets delivered to the job site. What this does is ensure all of your supplies are fully covered. If something happens before insurance takes effect, you could find yourself having many costs out of pocket. We are here to get you the coverage you need before anything occurs! 
David Coufal Insurance Agency is the team you want in your corner when you are interested in construction insurance in Temple, TX, or any other type of policy. Let us talk with you to determine your needs to tailor a coverage plan that encompasses every aspect of your insurance requirements. You can give us a call at 254-986-2448, and we will be happy to provide you with a quote.
David Coufal Agency
2549862448
12270 Moffat Road
Temple TX 76502 US