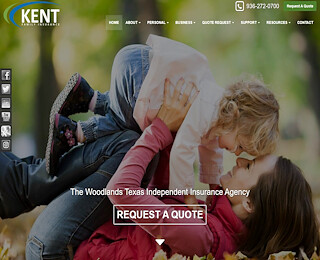 Comprehensive insurance (also referred to as "other than collision") covers damage to your car caused by events that are out of your control. Comprehensive coverage is meant to cover a variety of physical damage claims. Therefore, you need to have a good understanding of how comprehensive insurance works before you decide on whether to buy it or not. Below is some information about why you need comprehensive insurance. 
What Is Covered By Comprehensive Insurance?
Comprehensive insurance is the form of auto insurance that helps cover damages to your car. Incidents covered by comprehensive insurance include loss or damage from:
Theft
Vandalism
Explosions or fire
Natural disasters
Falling objects
Contact with animals
Broken windshield
A civil disturbance
Damage caused by animals 
The higher the risk of a comprehensive claim, the more you should consider getting the coverage. 
What's Not Covered By Comprehensive Insurance?
Despite the name, comprehensive insurance won't help if the following happens.
Damage to your car from a collision
Damage to another person's car from a collision
Your medical expenses after an accident
Thankfully, auto insurance companies offer options to cover all these events and more.
Who Needs Comprehensive Insurance?
The short answer to the question is everybody needs comprehensive car insurance coverage because almost all drivers are subject to most of the risks mentioned above. However, if you live in a region prone to car vandalism and theft, you can sleep sounder with comprehensive coverage at your side. 
Drivers living in regions prone to natural disasters may also find comprehensive insurance as a vital coverage to have. You would be covered for replacement or repairs through this coverage. If you have a lease or loan on your car, most lenders will demand that you have comprehensive insurance on your car.
When You Don't Need Comprehensive Insurance?
You may not need comprehensive car insurance if your car does not have a high value, and you don't meet the above criteria. Comprehensive car insurance is based on the value of your car, and if your car's value is very low, your insurance payout in a claim to replace that car will be very low.
As a general rule of thumb: comprehensive car insurance may be unnecessary if your annual premium for comprehensive car insurance exceeds 25% of the car's current value or if you can replace your old car instead of repair. 
How Much Does Comprehensive Coverage Cost?
Comprehensive coverage is typically worth the price as long as you are not considered a high-risk driver. Even an older car with the minimal value may worth the replacement of a windshield from damage. Determine how much you pay for comprehensive auto insurance by contacting insurance agents like Kent Family Insurance.
In summary
The purpose of comprehensive car insurance is to protect the value of the car from non-accident damage. However, if the value of your car is low, it may not be worth protecting. Looking to include comprehensive coverage to your auto insurance policy in The Woodlands TX, contact Kent Family Insurance.
auto insurance The Woodlands TX